About Us
Berwick Counselling & Psychology is a highly respected and well-established private psychology practice and has been serving the needs of individuals in the Berwick and surrounding communities since 1991.
As independently consulting Clinical Psychologists at Berwick Counselling & Psychology each of us holds a Master of Psychology degree, is a member of the Australian Psychological Society College of Clinical Psychologists, and has worked in the field for over 10 years. We regularly attend workshops, seminars, and conferences to keep up to date with the current trends in psychology.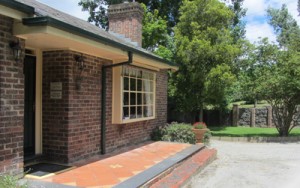 We operate from 161 High Street, Berwick, a charming beautifully renovated old home in a peaceful leafy setting.  The single story building has a ramp for easy access for those with disabilities.
Our aim has been to establish a welcoming, safe, and supportive therapeutic environment where our psychologist's work closely with people to help them make significant and positive changes in their lives.
We are registered with:
Australian Health Practitioner Regulation Agency (AHPRA)
Australian Psychological Society (APS)
We are Members of the College of Clinical Psychologists (MCCLIN). 
We are registered providers with:
Medicare
Private Health Insurers
WorkSafe Victoria, formally WorkCover (VWA)
Transport Accident Commission (TAC)
Victims of Crime Assistance Tribunal (VOCAT)
Access to Allied Psychological Services (ATAPS)
Employee Assistance Programs (EAP)